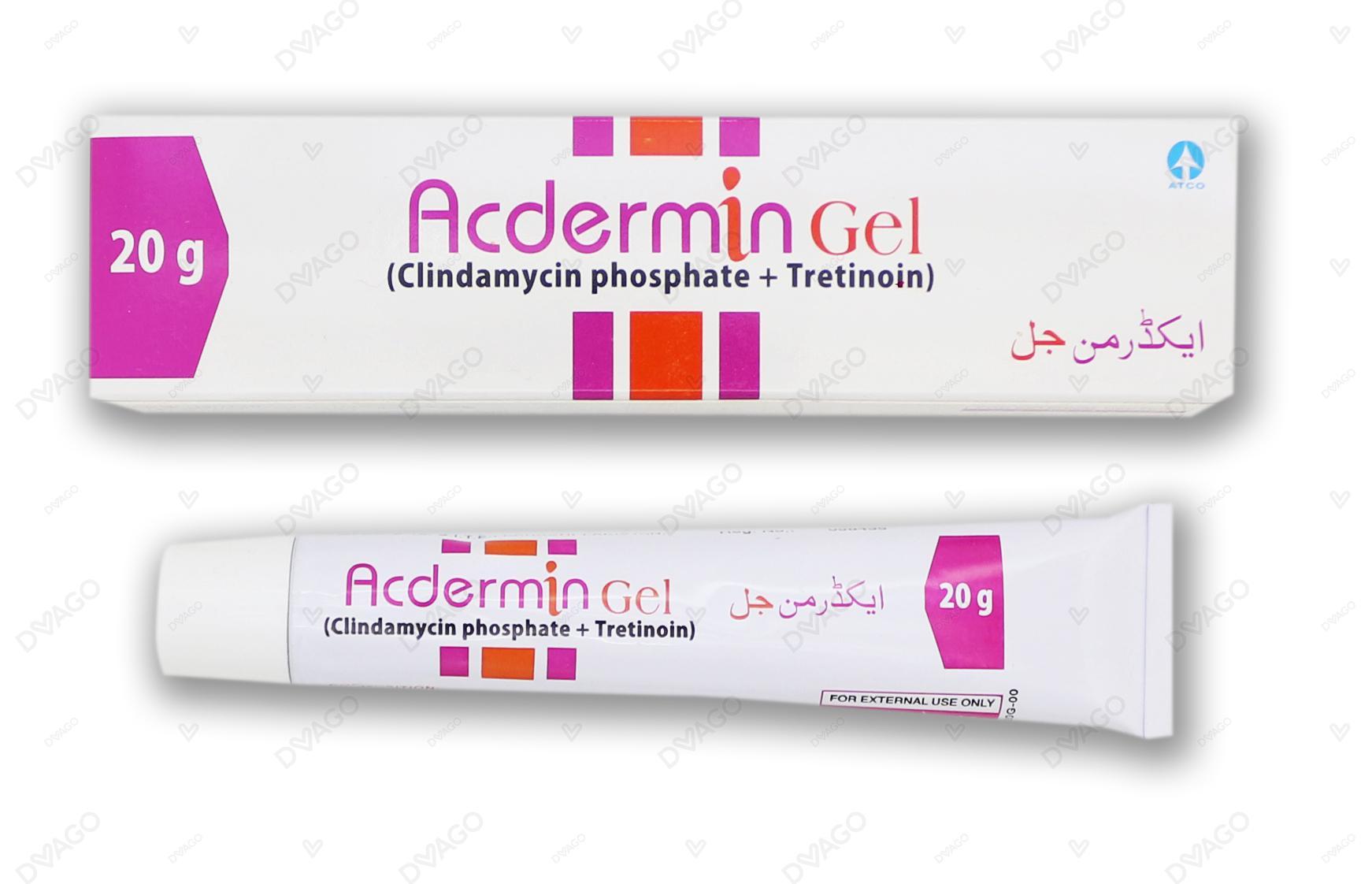 SPECIFICATION
Requires Prescription (YES/NO)
Yes
Generics
Clindamycin Phosphate , Tretinoin
How it works
Clindamycin is an antibiotic. It limits the growth of bacteria associated with acne and the inflammation caused by these bacteria. Tretinoin normalizes the growth of superficial skin cells and causes normal shedding of the cells that clog the hair follicles in areas with acne. This prevents the build-up of sebum and the formation of early acne lesions (blackheads and whiteheads).
USAGE AND SAFETY
Dosage
Clindamycin Phosphate , Tretinoin
Side Effects
Uncommon: may affect up to 1 in 100 people • Acne, dry skin, redness of the skin, increased sebum production, photosensitivity reaction, itching, rash, scaly rash, scaling of the skin, sunburn • Application site reactions such as burning, inflamed skin, dryness, redness of the skin Rare: may affect up to 1 in 1,000 people • Hypersensitivity • Underactive thyroid gland (symptoms may include fatigue, weakness, weight gain, dry hair, rough pale skin, hair loss, increased sensitivity to cold). • Headache • Eye irritation • Gastroenteritis (inflammation of any part of the gastrointestinal tract), nausea • Inflamed skin, herpes simplex (cold sore), rash macular (small, flat, red spots), skin bleeding, skin burning sensation, loss of skin pigmentation, skin irritation • Application site symptoms such as irritation, swelling, superficial skin damage, discolouration, itching, scaling • Feeling hot, pain
Drug Interactions
Sulphur, salicylic acid, benzoyl peroxide or rescinol , erythromycin or metronidazole, aminoglycosides, other antibiotics or corticosteroids .
Indication
It is used on the skin to treat acne.
When not to Use
Do not use : • If you are pregnant • If you are planning a pregnancy • If you are allergic to clindamycin, tretinoin, or any of the other ingredients of this medicine . • If you are allergic to lincomycin. • If you have a chronic inflammatory bowel disease (e.g. Crohn's disease or ulcerative colitis). • If you have a history of colitis with past antibiotic use which is characterised by prolonged or significant diarrhoea or abdominal cramps.
PRECAUTIONS
Precaution
Avoid contact of this medicine with the mouth, eyes, mucous membranes and with abraded or eczematous skin. Be careful when applying to sensitive areas of skin. In case of accidental contact with the eyes, rinse with plenty of lukewarm water.
WARNINGS
Warning 1
If you have atopic eczema (chronic, itching inflammation of the skin), please talk to your doctor before using this medicine.
Warning 2
Exposure to natural or artificial light (such as a sunlamp) should be avoided. This is because this medicine may make your skin more sensitive to sunburn and other adverse effects of the sun.
Warning 3
Talk to your doctor in case an acute inflammation of the skin occurs when using this medicine.
ADDITIONAL INFORMATION
Pregnancy category
Always consult your physician before using any medicine.
Storage (YES/NO)
Store this medicine at room temperature, away from direct light and heat.
Related Products