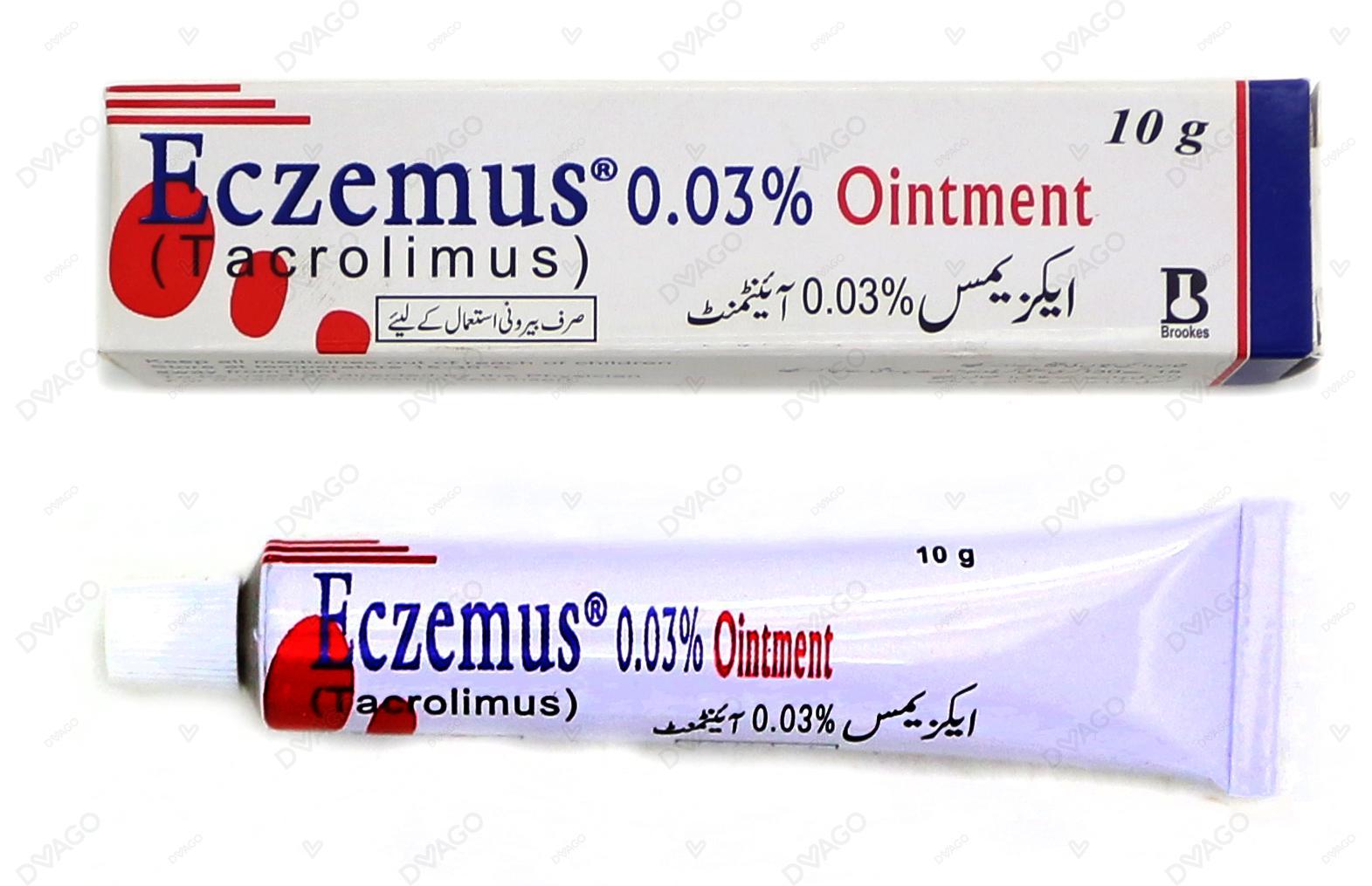 Eczemus 0.03% Ointment 10G
How it works
Tacrolimus has also been shown to inhibit the release of inflammatory mediators from skin mast cells, basophils and eosinophils. Tacrolimus ointment does not affect collagen synthesis in humans.
Description
ECZEMUS OINT 0.03 % 10 GM
Requires Prescription (YES/NO)
Yes
Indication
Tacrolimus Ointment is indicated for short-term and intermittent long-term therapy in the treatment of moderate to severe atopic dermatitis (eczema) in children.
Side Effects
Burning sensation, pruritus and erythema were very common. Increased skin sensitivity and skin tingling were common skinirritation adverse reactions. Alcohol intolerance (facial flushing or skin irritation after consumption of an alcoholic beverage) is common.
When not to Use
Tacrolimus Ointment is contraindicated in patients with a history of hypersensitivity to Tacrolimus or any other component of the preparation.
Dosage
Apply Tacrolimus Ointment twice a day, about 12 hours apart. OR As directed by your physician.
Storage yes or /no
Store this medicine at room temperature, away from direct light and heat.
Precautions
Other topical preparations should not be applied to the same area within 2 hour of applying Tacrolimus Ointment.
Warning 1
Exposure of the skin to sunlight and sunlamp should be minimized.
Warning 2
Avoid contact with eyes and mucous membranes.
Warning 3
Tacrolimus Ointment is not for oral use.
Pregnancy category
Always consult your physician before using any medicine.
Drug Interactions
Erythromycin, Itraconazole, ketoconazole, fluconazole, calcium channel blockers and cimetidine.
Suggestions