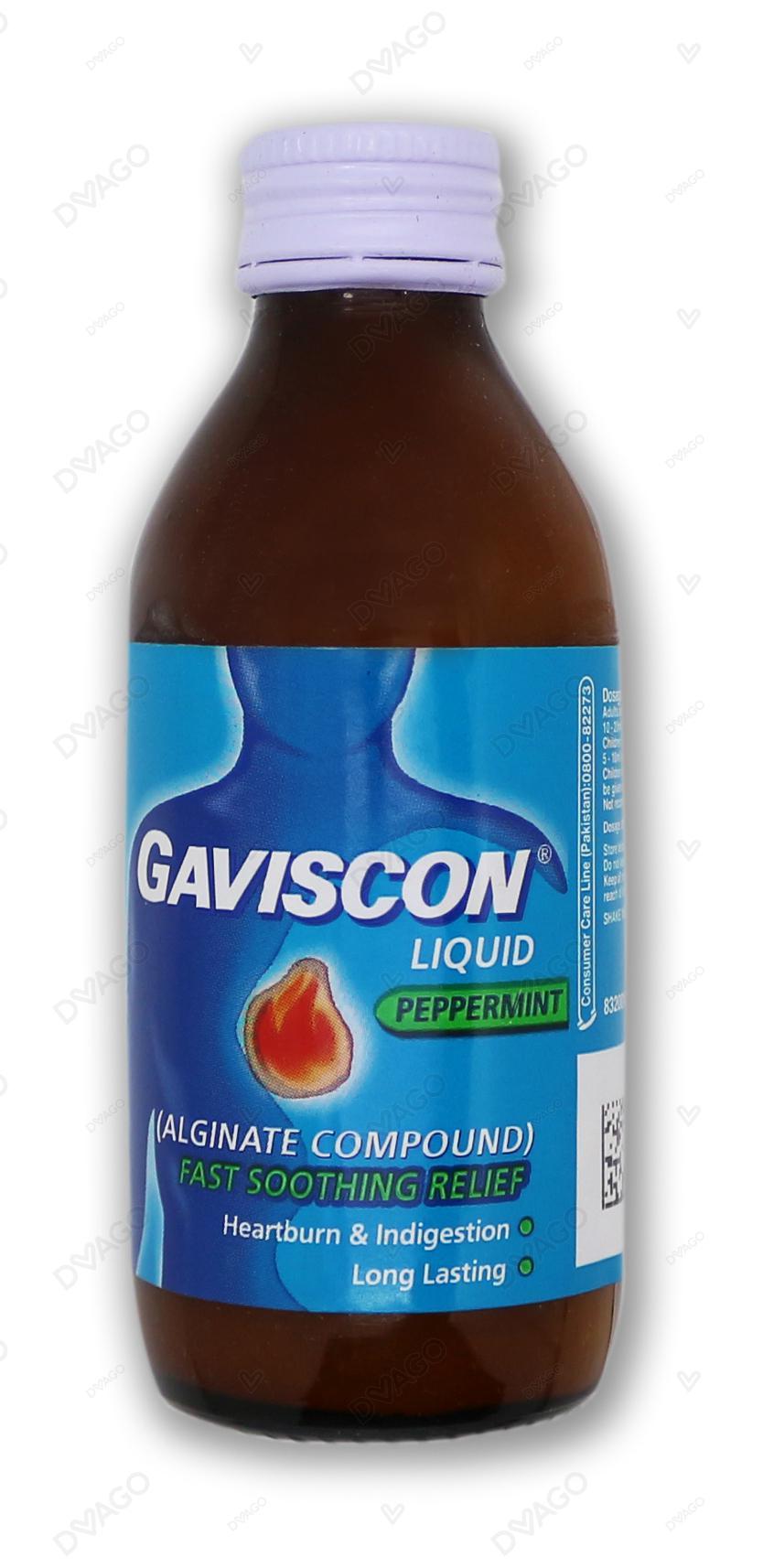 SPECIFICATION
Requires Prescription (YES/NO)
No
Generics
Sodium Alginate , Sodium Bicarbonate
Used For
Acidity & Heartburn
How it works
It is a combination of two antacids (calcium carbonate and sodium bicarbonate) and an alginate which works in two ways: 1. Neutralising excess stomach acid to relieve the pain and discomfort. 2. Forming a protective barrier over the stomach contents to soothe the burning pain in your chest which may last for up to 4 hours.
USAGE AND SAFETY
Dosage
Sodium Alginate , Sodium Bicarbonate
Side Effects
Stomach cramps, flatulence , Skin rash, hives, itching, problems with breathing.
Drug Interactions
Please tell your doctor or pharmacist if you are taking or have recently taken any other medicines obtained without prescription.
Indication
This medicine is used for the treatment of acid related symptoms of gastro-oesophageal reflux such as acid regurgitation, heartburn and indigestion.
When not to Use
Do not take this medicine if you know you are allergic (hypersensitive) to any of the ingredients of this medicine.
PRECAUTIONS
Precaution
Do not give this medicine to a child under 12 years of age except on the advice of a doctor. There is a risk of increased levels of sodium in the blood (hypernatremia) in children who have kidney problems or who have an inflamed stomach or bowel (gastroenteritis).
WARNINGS
Warning 1
Talk to your doctor or pharmacist before using if you have severe kidney problems .
Warning 2
Talk to your doctor or pharmacist before using if you have electrolyte disturbances causing low level of phosphate in the blood (hypophosphatemia).
Warning 3
Talk to your doctor or pharmacist before using if you have suffer or have suffered from significant kidney or heart disease as certain salts could interfere with these diseases .
ADDITIONAL INFORMATION
Pregnancy category
Always consult your physician before using any medicine.
Storage (YES/NO)
Store this medicine at room temperature, away from direct light and heat.
Related Products