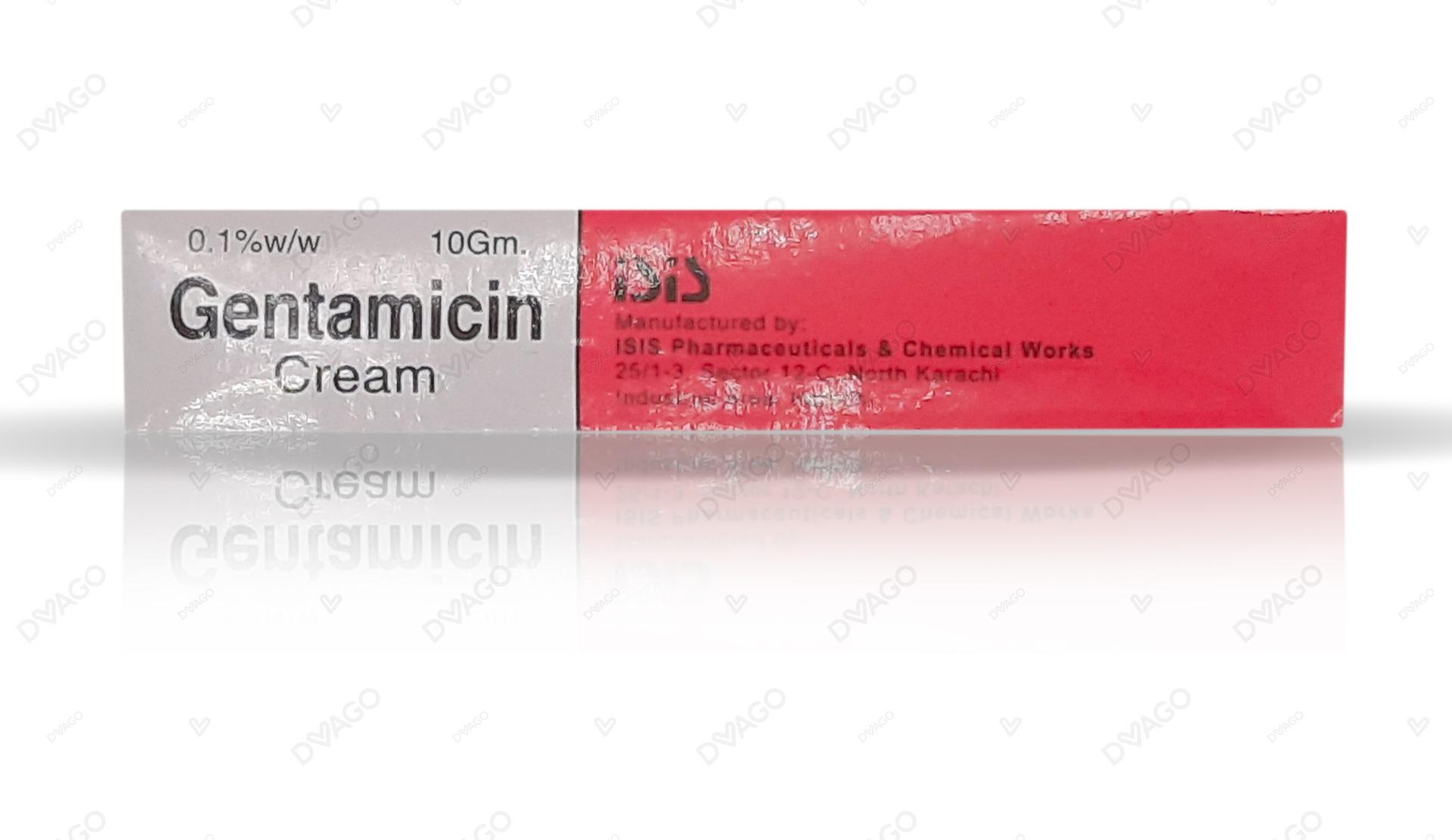 SPECIFICATION
Requires Prescription (YES/NO)
Yes
Used For
Topical Antibacterial
How it works
Gentamicin, an aminoglycoside antibiotic, is bactericidal. Gentamicin passes through the gram-negative membrane in an oxygen-dependent active transport. As oxygen is required, this is why aminoglycosides are not effective in anaerobic bacteria.
USAGE AND SAFETY
Side Effects
Skin irritation, redness, and itching may occur. Vestibular and auditory damage , nephrotoxicity , hypomagnesaemia , blood dyscrasias , purpura , nausea , vomiting , stomatitis , signs of liver dysfunction , antibiotic associated colitis , atrophy at injection site , ototoxicity , neuromuscular blockade are the common side effects of gentamicin.
Drug Interactions
Neuromuscular blocking drugs , anaesthetic , ethacrynic acid , furosemide , other nephrotoxic or ototoxic drugs , indometacin , neostigmine , pyrodostigmine , bisphosphonates , oral anticoagulants.
Indication
This medication is used to treat minor skin infections (such as impetigo, folliculitis) or minor infections related to some skin conditions (such as eczema, psoriasis, minor burns/cuts/wounds).
When not to Use
Do not use if you are allergic to any of the ingredients in the list.
PRECAUTIONS
Precaution
Before using gentamicin, tell your doctor or pharmacist if you are allergic to it; or to other aminoglycoside antibiotics (such as tobramycin, amikacin); or if you have any other allergies.
WARNINGS
Warning 1
This medication may be absorbed into the blood if you are applying it to large areas of skin, especially if the areas are cracked, broken, or raw.
Warning 2
Ototoxicity has been recorded following the use of gentamicin. Groups at special risk include patients with impaired renal function, infants and possibly the elderly. Consequently, renal, auditory and vestibular functions should be monitored in these patients and serum levels determined so as to avoid peak concentrations above 10mg/l and troughs above 2mg/l when administering Gentamicin twice daily and 1mg/l for a once daily dose.
Warning 3
Gentamicin should only be used in pregnancy if considered essential by the physician .
ADDITIONAL INFORMATION
Pregnancy category
Always consult your physician before using any medicine.
Storage (YES/NO)
Store this medicine at room temperature, away from direct light and heat.
Related Products