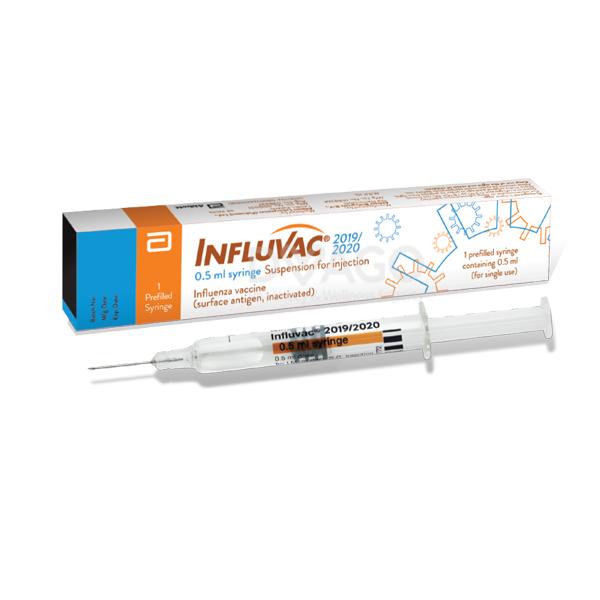 Influvac Tetra Injection 1Pfsx0.5Ml
SPECIFICATION
Requires Prescription (YES/NO)
Yes
Generics
Influenza Vaccine
How it works
The vaccine works by causing the body to produce its own protection (antibodies) against four different types of influenza virus .
USAGE AND SAFETY
Side Effects
Redness, swelling, a hard lump, soreness, bruising or itching around the injection site , fever, chills, headache, malaise (generally unwell) , muscle aches and pains.
Drug Interactions
Corticosteroids , cytotoxic drugs , radiotherapy.
Indication
It is used to prevent certain types of influenza (commonly called flu).
When not to Use
Do not have this vaccine if you have had an allergic reaction to , or any ingredient listed .
PRECAUTIONS
Precaution
Be careful driving or operating machinery until you know how this vaccine affects you.
WARNINGS
Warning 1
The injection may be given in the upper arm muscle.
Warning 2
For some people with bleeding problems, the injection may need to be given under the skin (subcutaneously).
Warning 3
It should never be given intravenously.
ADDITIONAL INFORMATION
Pregnancy category
Always consult your physician before using any medicine.
Storage (YES/NO)
Store in a refrigerator (2°C–8°C). Do not Freeze .
Related Products