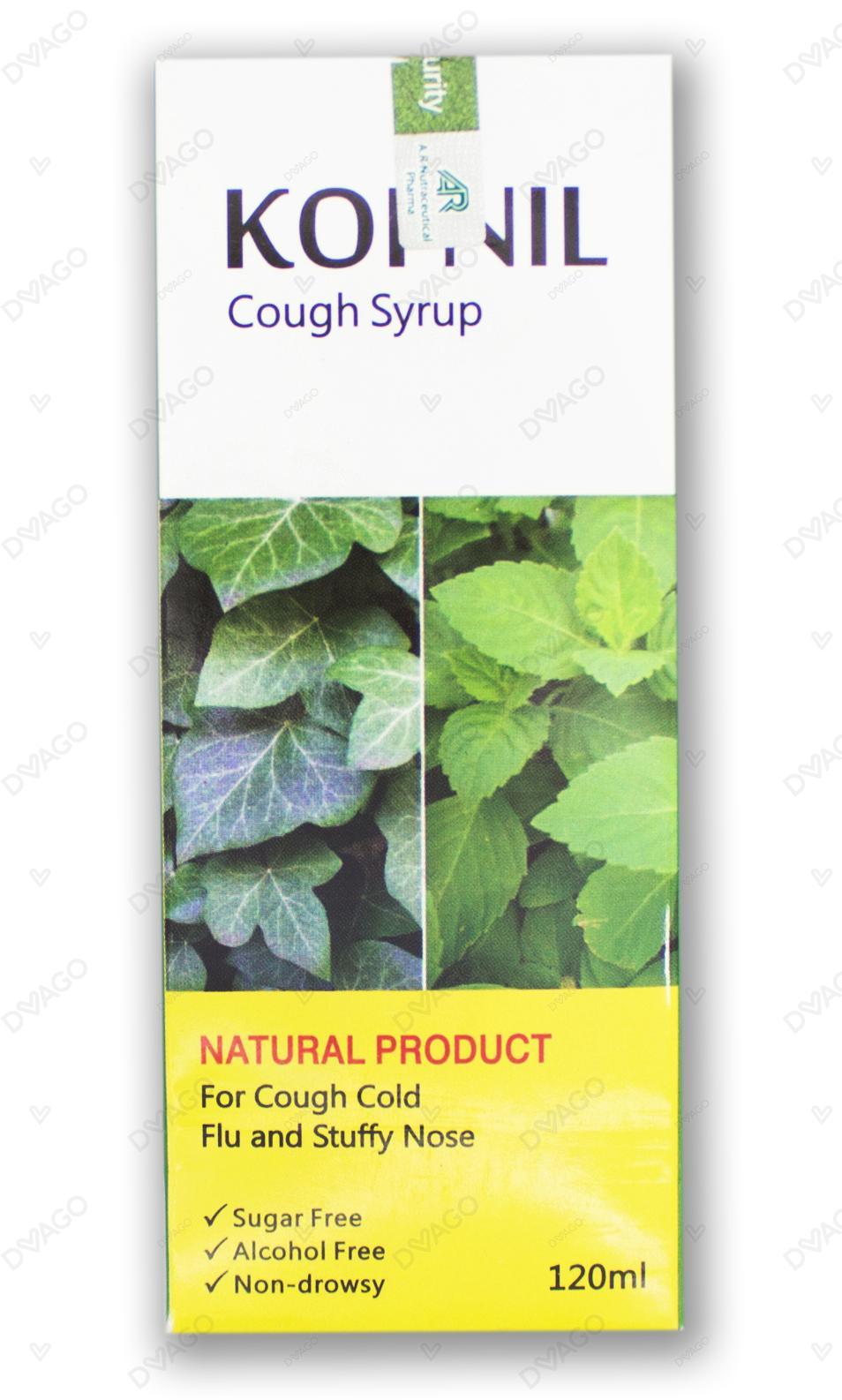 SPECIFICATION
Requires Prescription (YES/NO)
No
Generics
IVY leaves, Tulsi, Thyme, Licorice, Viola Odorata
How it works
The powerful and natural agents ivy , thyme and cisti effectively support the natural healing of the body. Ivy aids thick mucus to become liquefied however thyme helps the respiratory tracts to be less constricte considerably and cisti works as an immunostimulant for cold & cough. As a result this syrup helps to relieve cough and considerably improves breathing. Through the liquidation of mucus and the easier cleaning of respiratory tracts, the urge to cough is reduced. Unpleasant production of thick mucus and the sticky throat sensation will be considerably reduced hence easier breathing and an overall better wellbeing is ensured. This syrup therefore helps the body to heal itself and combats the typical complaints of dry and productive cough associated with common - difficulty in breathing and the urge to cough.
USAGE AND SAFETY
Dosage
IVY leaves, Tulsi, Thyme, Licorice, Viola Odorata
Side Effects
Like all medicines , this syrup can cause edverse effects , although not everybody gets them. The following adverse effects can occur : Hypersensitivity reactions (such as dyspnea, exanthema, urticaria as well as swellings in the face, mouth and/or throat region) and gastro-intestinal complaints (cramps, nausea, vomiting). There have been spontaneous reports of anaphylactic shock and Quincke's oedema There are no data with regard to the frequency of occurrence.
Drug Interactions
Interactions with any other medicinal products have not been reported. Please tell your doctor or pharmacist if you are taking or have recently taken any other medicines, including medicines obtained without prescriptions .
Indication
It is a herbal medicinal product for administration in cases of Flu, Cough & Cold. The administration of this herbal medicinal product in the mentioned therapeutic indications is based exclusively on long-lasting experience.
When not to Use
Hypersensitivity to any of the ingredient(s).
PRECAUTIONS
Precaution
Do not take a double dose to make up for forgotten dose. Continue taking the medicinal product as usual and take care of a regular intake .
WARNINGS
Warning 1
If you take this syrup above the recommended dosage then this syrup can cause nausea, vomiting, diarrhea and agitation. Remark for the doctor: symptomatic treatment is recommended.
Warning 2
An early discontinuation or interruption of the therapy will usually be harmless. Please consult your doctor or pharmacist.
Warning 3
Keep out of the reach and sight of children .
ADDITIONAL INFORMATION
Pregnancy category
Always consult your physician before using any medicine.
Storage (YES/NO)
Store this medicine at room temperature, away from direct light and heat.
Related Products