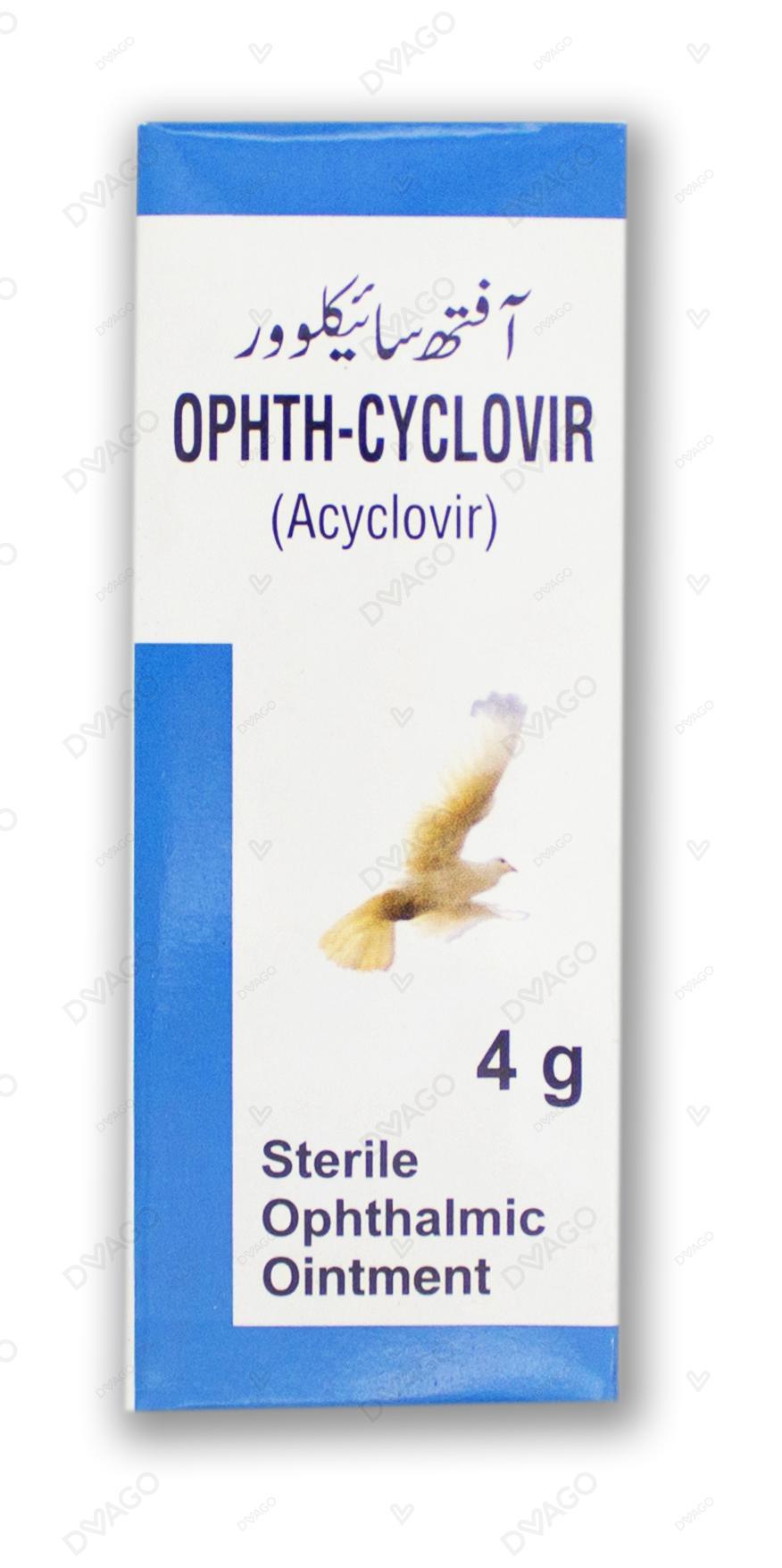 Ophth-Cyclovir 4G Eye Ointment 1S
SPECIFICATION
Requires Prescription (YES/NO)
Yes
How it works
It works by killing or stopping the growth of viruses on the front of your eyeball (cornea).
USAGE AND SAFETY
Side Effects
Anaphylaxis, fever, headache, pain, peripheral edema; Diarrhea, elevated liver function tests, gastrointestinal distress, nausea , Hypotension, disseminated intravascular coagulation, hemolysis, leukopenia, lymphadenopathy , Myalgia , Agitation, coma, confusion, delerium, dizziness, hallucinations, obtundation, psychosis, seizures, somnolence (these symptoms may be marked, particularly in older adults , alopecia, erythema multiforme, pruritis, rash, Stevens-Johnson syndrome, toxic epidermal necrolysis, urticaria.
Drug Interactions
Please tell your doctor or pharmacist if you are taking or have recently taken any other medicines. This includes medicines obtained without prescription, including herbal medicines.
Indication
It is used to treat eye infections caused by the Herpes simplex virus.
When not to Use
Do not use : You are allergic (hypersensitive) to acyclovir, valaciclovir, propylene glycol or any of the other ingredients.
PRECAUTIONS
Precaution
Talk to your doctor or pharmacist before using acyclovir if you wear contact lenses. Stop wearing them while using .
WARNINGS
Warning 1
You may experience blurred vision after using acyclovir Eye Ointment. Do not drive or use any machines unless your vision is clear.
Warning 2
Talk to your doctor or pharmacist if you use too much acyclovir. Acyclovir eye ointment is for use in the eye, if you swallow any talk to your doctor or pharmacist.
Warning 3
Ask your doctor or pharmacist for advice before using any medicine.
ADDITIONAL INFORMATION
Pregnancy category
Always consult your physician before using any medicine.
Storage (YES/NO)
Store this medicine at room temperature, away from direct light and heat.
Related Products