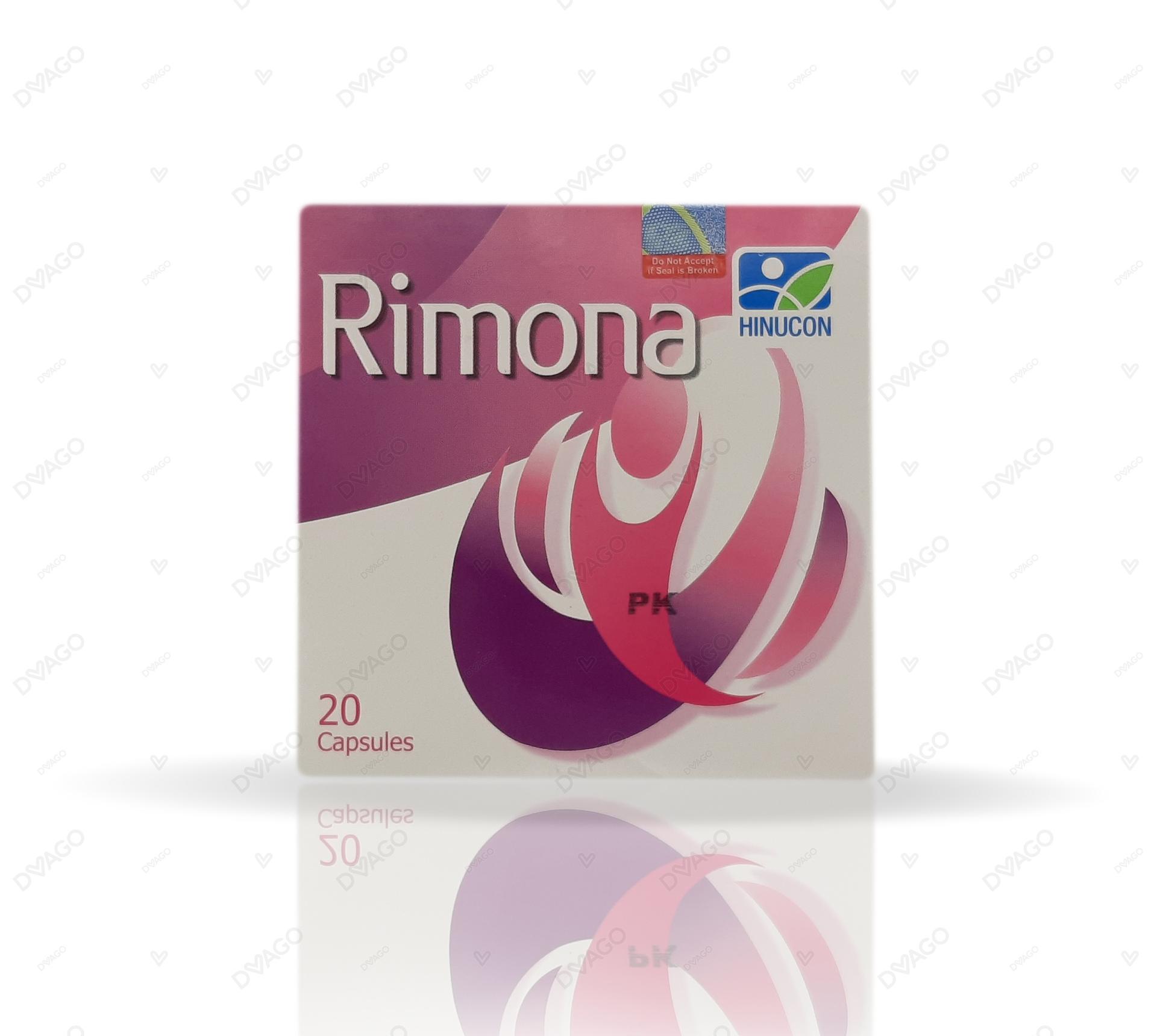 Rimona Capsules 20S (Pack Size 2 X 10S)
SPECIFICATION
Requires Prescription (YES/NO)
Yes
Generics
Myo-Inositol , D-Chiro-Inositol and L-Methylfolate
Used For
Polycystic Ovary Syndrome
How it works
Both Myo Inositol (MI) and D-chiro inositol (DCI) glycans administration has been reported to exert beneficial effects at metabolic, hormonal and ovarian level. MI displays specific effects on ovary, chiefly by modulating glucose metabolism and FSH-signaling. Moreover, MI may also improve ovarian functions by modulating steroid metabolism through non-insulin-dependent pathways. DCI contributes in mediating insulin activity mainly on non-ovarian tissues. Myo Inositol produces second messengers for FSH and glucose uptake, while D-chiroinositol provides second messengers promoting glucose uptake and glycogen synthesis. As DCI and MI activity likely involves different biological mechanisms, both inositol isoforms have been synergistically integrated according to a multi-targeted design, by combining MI and DCI. In addition to inositol components (MI/DCI); use of folate in expecting or pregnant females lowers the risk of recurrent spontaneous early pregnancy losses. Elevated homocysteine and reduced serum folate concentrations are risk factors for spontaneous abortions. Folate supplementation is expected to be beneficial in women with histories of early pregnancy loss. It also reduces homocysteine levels thereby improving pregnancy outcomes.
USAGE AND SAFETY
Dosage
Myo-Inositol , D-Chiro-Inositol and L-Methylfolate
Side Effects
Generally, myo-inositol and D-chiro inositol are well tolerated but may cause low blood sugar, especially if taking medications or other supplements that lower blood sugar. Nausea, fatigue, headache and dizziness may also occur. Folate supplements may cause anorexia, nausea, abdominal distension and flatulence. Certain Immune system disorders such as allergic reactions, comprising erythema, rash, pruritus, urticaria, dyspnea, and anaphylactic reactions (including shock) have also been reported. Frequency is not known .
Drug Interactions
Myo Inositol :Calcium • Iron • Magnesium • Zinc . Folate: Folate may interfere with the efficacy of antiepileptic medications such as phenytoin, fosphenytoin, phenobarbital, primidone. It may also decrease the effectiveness of pyrimethamine and sulfasalazine.
Indication
It is used to treat : • Polycystic ovarian syndrome. • Hyperandrogenism (Excess androgen production) • Menstrual cycle disorders (such as Irregular periods).
When not to Use
Hypersensitivity to inositol & folic acid/folate .
PRECAUTIONS
Precaution
Inositol strongly binds divalent minerals such as magnesium, iron, calcium, and zinc. Inositol supplements should be taken apart from dietary products and aforementioned mineral supplements.
WARNINGS
Warning 1
Folic acid supplements might make seizures worse in people with seizure disorders, particularly in high doses .
Warning 2
Folic acid supplementation can sometimes mask the symptoms of serious and dangerous deficiency of vitamin B12.
Warning 3
Folate containing supplements should be used with caution in patients who have folate dependent tumors .
ADDITIONAL INFORMATION
Pregnancy category
Always consult your physician before using any medicine.
Storage (YES/NO)
Store this medicine at room temperature, away from direct light and heat.
Related Products