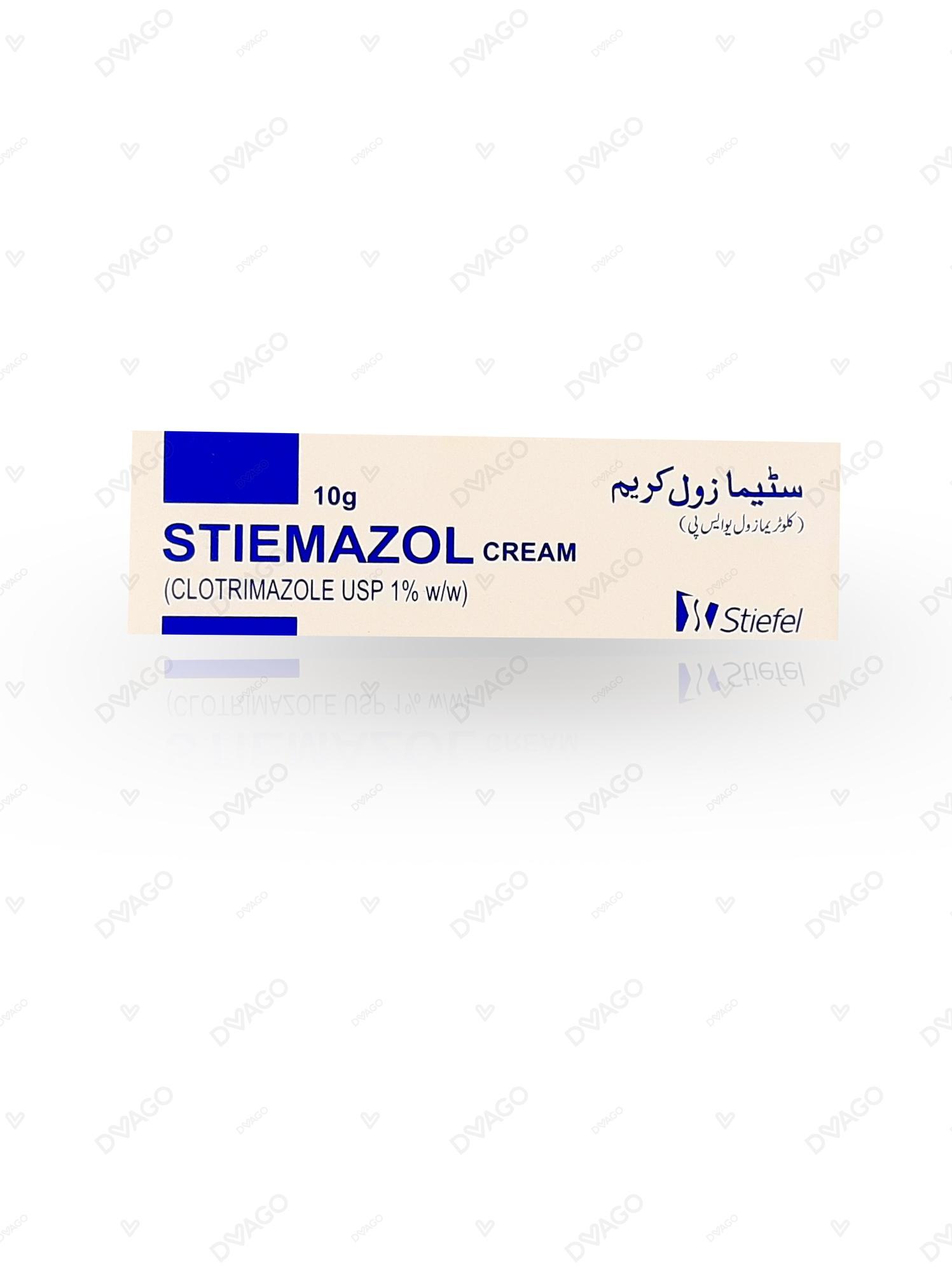 Stiemazol 1% Cream 10G
How it works
Clotrimazole belongs to a group of medicines called imidazoles and is an antifungal agent which fights the cause of fungal skin infections.
Description
STIEMAZOL CREAM 1 % 10 GM
Requires Prescription (YES/NO)
Yes
Indication
It is used to treat fungal skin infections such as ringworm, athlete's foot, fungal nappy rash and fungal sweat rash.
Side Effects
• Rash. • Swallowing or breathing problems. • Swelling of your lips, face, throat or tongue. • Weakness, feeling dizzy or faint. • Nausea. After you apply the cream you might experience: • Itching, rash, blisters, burning, discomfort, swelling, irritation, redness or peeling of skin.
When not to Use
Do not use• If you (or your baby if treating nappy rash) are allergic (hypersensitive) to clotrimazole or any of the other ingredients, including cetostearyl alcohol.
Dosage
Adults & Children : Apply sparingly two or three times daily until two wk after apparent cure OR As directed by your physician.
Storage yes or /no
Store this medicine at room temperature, away from direct light and heat.
Precautions
Although the infected area will itch, try not to scratch. Scratching will damage the surface of the skin and cause the infection to spread further.
Warning 1
If you accidentally get cream/lotion in your eyes or mouth, wash immediately with water and contact your doctor.
Warning 2
Do not share towels, bath mats, etc. with other people as you could spread the infection to them .
Warning 3
This product contains cetostearyl alcohol which may cause local skin irritation (e.g. rash, itching or redness).
Pregnancy category
Always consult your physician before using any medicine.
Drug Interactions
Oral tacrolimus , sirolimus.
Suggestions