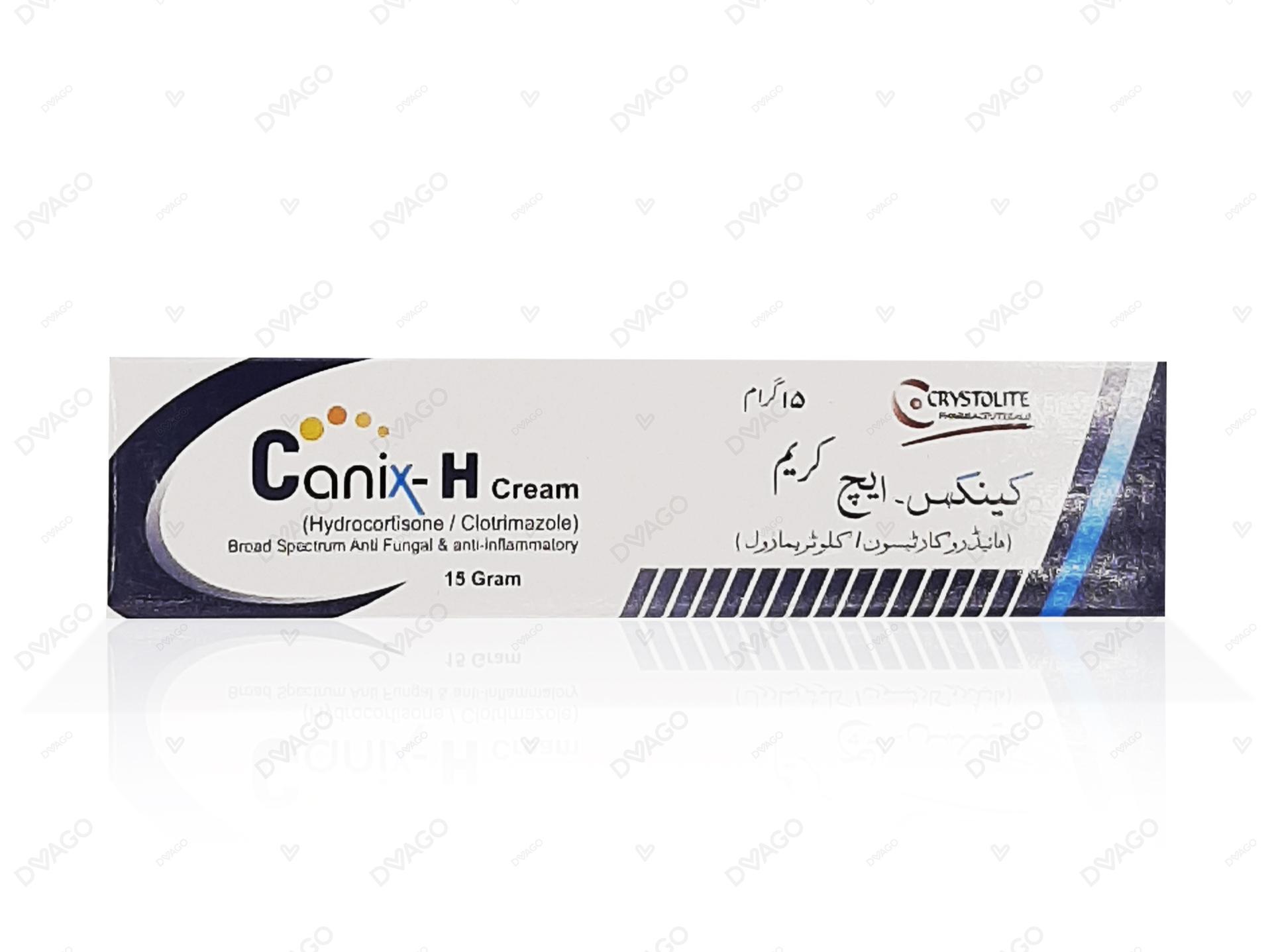 SPECIFICATION
Requires Prescription (YES/NO)
Yes
Generics
Clotrimazole, Hydrocortisone
How it works
It is a broad spectrum anti-fungal and anti-inflammatory cream. It contains two active ingredients; clotrimazole and hydrocortisone (as acetate). Clotrimazole belongs to a group of medicines called imidazole antifungals which are used to treat fungal skin infections. Hydrocortisone is a mild steroid which reduces the swelling, redness and itching associated with inflammation of the skin.
USAGE AND SAFETY
Dosage
Clotrimazole, Hydrocortisone
Side Effects
• Rash. • Swallowing or breathing problems. • Swelling of your lips, face, throat or tongue. • Weakness, feeling dizzy or faint. • Nausea • Broken veins. • Excess hair growth. • Stretch marks. • Thinning or whitening of skin. • Secondary infections. • An acne-like rash.
Drug Interactions
Ask your physician or pharmacist for any drug interaction .
Indication
It is used to treat fungal skin infections when there are additional symptoms of inflammation (such as swelling, redness and itching).
When not to Use
Do not use • If you (or your baby if treating nappy rash) are allergic (hypersensitive) to clotrimazole, hydrocortisone or any of the other ingredients, including cetostearyl alcohol • On areas of broken skin.
PRECAUTIONS
Precaution
As with all steroids, long-term, continuous use on large areas of skin should be avoided, particularly in infants and children.
WARNINGS
Warning 1
In infants, care should be taken not to fasten nappies too tightly over the treated area, as this may increase the absorption of the hydrocortisone acetate .
Warning 2
Wash your hands immediately after applying the cream.
Warning 3
Do not cover the area being treated with a dressing or bandage .
ADDITIONAL INFORMATION
Pregnancy category
Always consult your physician before using any medicine.
Storage (YES/NO)
Store this medicine at room temperature, away from direct light and heat.
Related Products