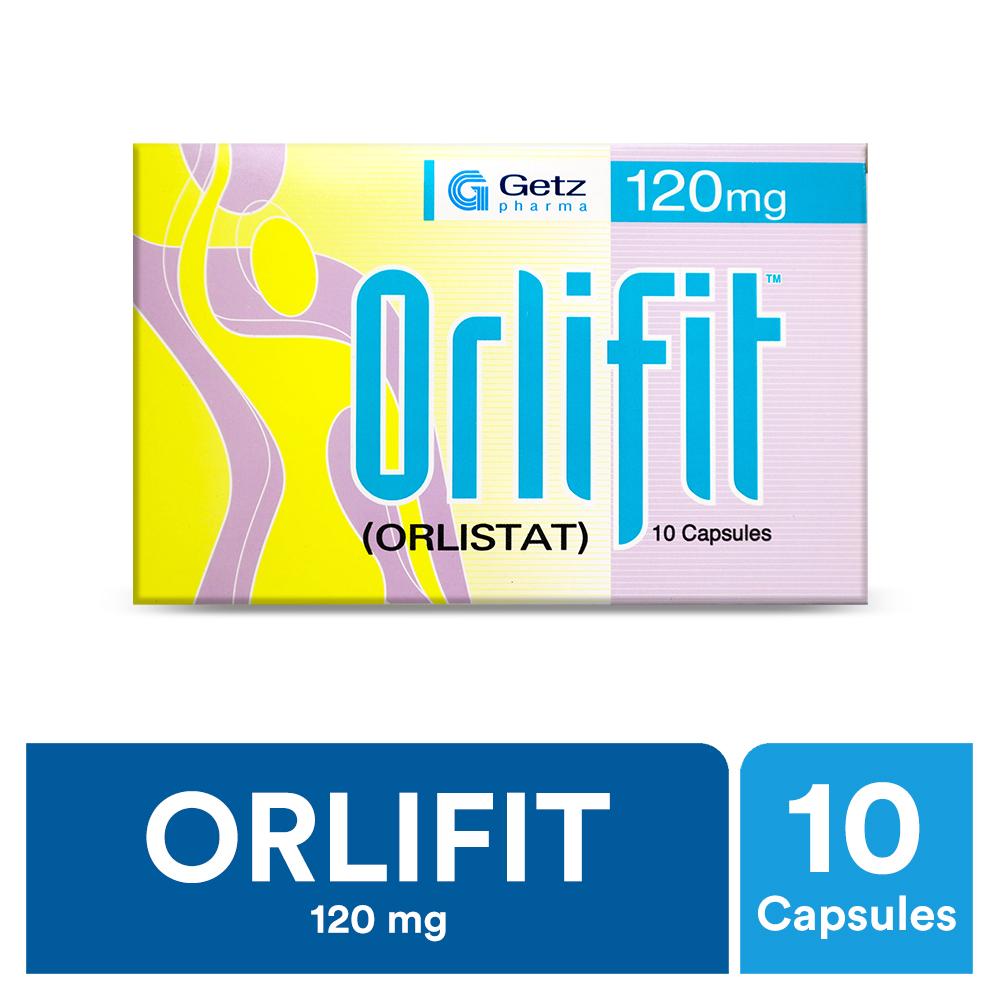 Orlifit 120Mg Capsules 10S (Pack Size 1 X 10S)
How it works
Orlistat promotes weight loss by decreasing the amount of dietary fat absorbed in your intestines. Lipase, an enzyme found in the digestive tract, helps break down dietary fat into smaller components, so it can be used or stored for energy. Orlistat inhibits the work of lipase.
Description
ORLIFIT CAP 120 MG 10'S
Requires Prescription (YES/NO)
Yes
Indication
It is used for weight loss.
Side Effects
Faecal incontinence , oily stools , GI upsets , respiratory infection , influenza , headache , menstrual irregularity , anxiety , fatifue UTI. Vary rarely raised liver enzymes , hepatitis , rectal bleeding.
When not to Use
Hypersensitivity to the active substance or to any of the excipients, Chronic malabsorption syndrome , Cholestasis and Breast-feeding.
Dosage
Adults : The recomeded dose of Orlistat is 1 capsule of 60mg or 120mg to be taken three times daily, immediately before, during or up to 1 hour after meals. If a meal is missed or contains no fat, the dose can be omitted. Not more than 3 capsules of 60mg or 120mg should be taken in 24 hours. It is recommended that the diet should be rich in fruits and vegetables. OR As directed by your physician.
Storage yes or /no
Store this medicine at room temperature, away from direct light and heat.
Precautions
The decrease in bodyweight with Orlistat treatment is less in type II diabetic patients than in non-diabetic patients. Anti-diabetic medicinal product treatment may have to be closely monitored when taking Orlistat.
Warning 1
Patients should be advised to adhere to the dietary recommendations they are given.
Warning 2
Orlistat may unbalance anticonvulsant treatment by decreasing the absorption of antiepileptic drugs, leading to convulsions.
Warning 3
Rectal bleeding may be observed with Orlistat. Prescribers should investigate further in case of severe and/or persistent symptoms.
Pregnancy category
Always consult your physician before using any medicine.
Drug Interactions
Ciclosporin , Acarbose , Warfarin , Fat soluble vitamins , Amiodarone , Antiepileptic medicinal products , Levothyroxine , Antiretrovirals for HIV, antidepressants, antipsychotics and benzodiazepines .
Suggestions