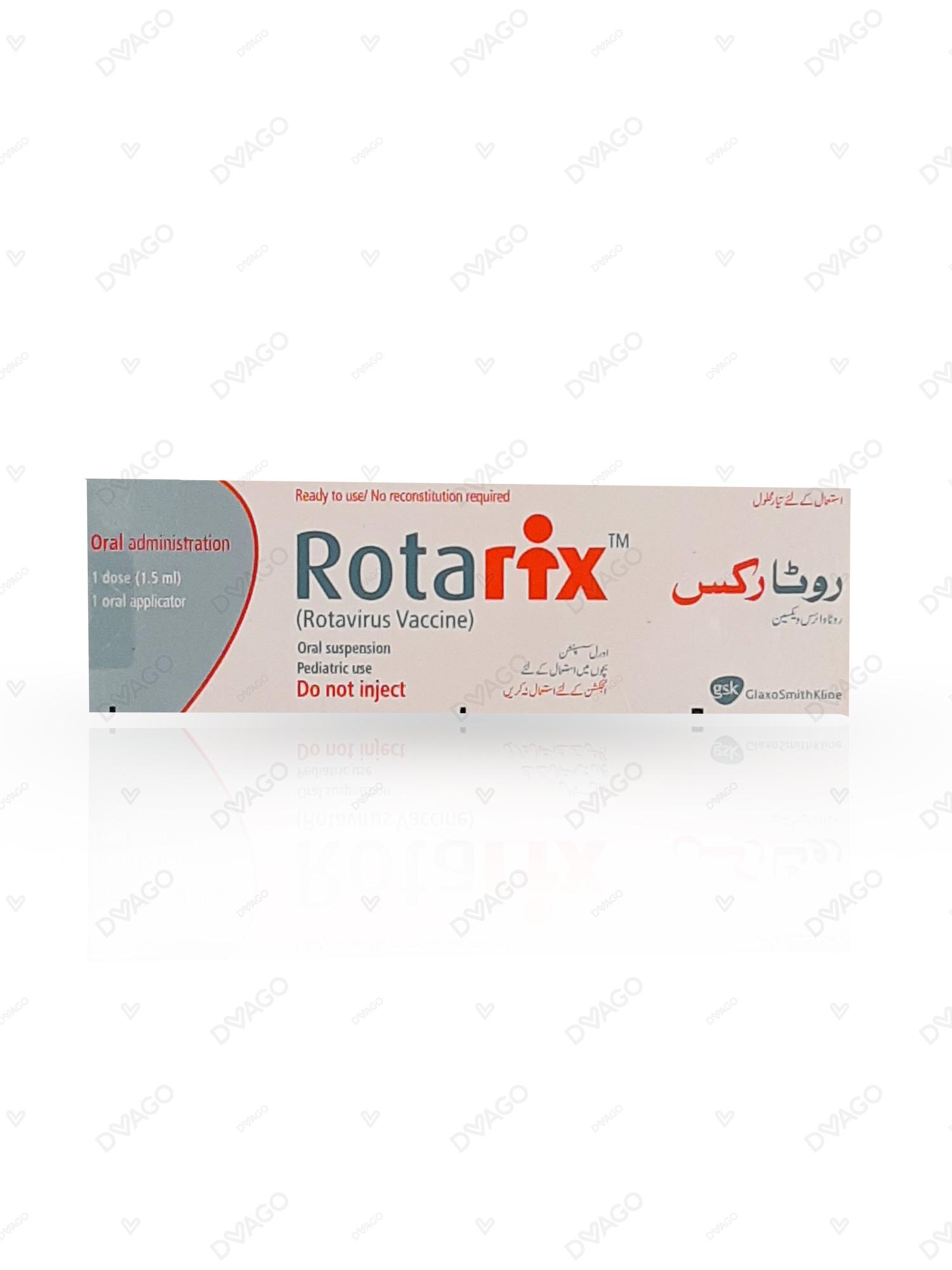 Rotarix Suspension 1.5Ml
How it works
The exact immunologic mechanism by which it protects against rotavirus gastroenteritis is unknown . It contains a live, attenuated human rotavirus that replicates in the small intestine and induces immunity.
Description
ROTARIX ORAL SUSP 1.5ML1'S
Generics
Rotavirus Vaccine
Requires Prescription (YES/NO)
Yes
Indication
It is indicated for the prevention of rotavirus gastroenteritis caused by G1 and non-G1 types (G3, G4, and G9) when administered as a 2-dose series .
Side Effects
Common (These may occur with up to 1 in 10 doses of the vaccine): • Diarrhoea • irritability ; Uncommon (These may occur with up to 1 in 100 doses of the vaccine): • Abdominal pain (see also below for signs of very rare side effects of intussusception) • flatulence • inflammation of the skin.
When not to Use
A demonstrated history of hypersensitivity to any component of the vaccine.
Dosage
The vaccination series consists of two 1-mL doses administered orally. The first dose should be administered to infants beginning at 6 weeks of age. There should be an interval of at least 4 weeks between the first and second dose. The 2nd dose series should be completed by 24 weeks of age.
Storage yes or /no
Store in a refrigerator (2°C–8°C). Do not Freeze .
Precautions
After your child has received this medicine, contact a doctor/health care professional right away if your child experiences severe stomach pain, persistent vomiting, blood in stools, a swollen belly and/or high fever .
Warning 1
The tip caps of the prefilled oral applicators of diluent contain natural rubber latex which may cause allergic reactions.
Warning 2
Administration should be delayed in infants suffering from acute diarrhea or vomiting.
Warning 3
Administration of this medicine should be postponed in subjects suffering from acute severe febrile illness. The presence of a minor infection is not a contra-indication for immunisation.
Pregnancy category
Always consult your physician before using any medicine.
Drug Interactions
Tell your doctor if your child is taking, has recently taken or might take any other medicines or has recently received any other vaccine.
Suggestions