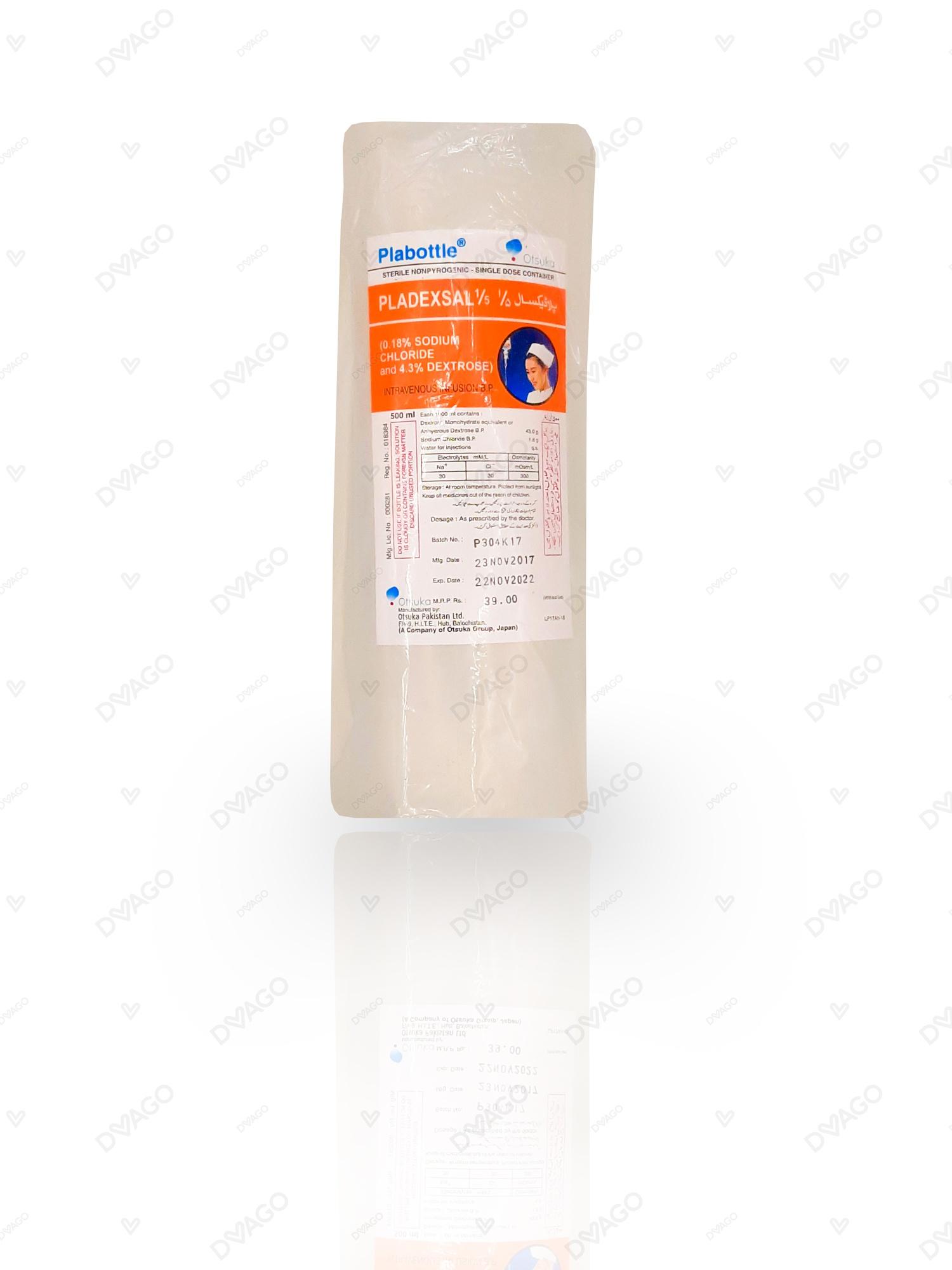 Pladexsal 1/5 500Ml Infusion 1S
SPECIFICATION
Requires Prescription (YES/NO)
Yes
Generics
Sodium Chloride , Dextrose
Used For
Fluids & Electrolytes
How it works
Dextrose injected parenterally undergoes oxidation to carbon dioxide and water. Sodium chloride in water dissociates to provide sodium (Na+) and chloride (Cl–) ions. Sodium (Na+) is the principal cation of the extracellular fluid and plays a large part in the therapy of fluid and electrolyte disturbances.
USAGE AND SAFETY
Dosage
Sodium Chloride , Dextrose
Side Effects
Fluid overload ; Water intoxication may occur if infused rapidly or in large amounts ; Congestive heart failure ; Hyperglycemia .
Drug Interactions
Ask your pharmacist or physician for any drug interactions.
Indication
Hypovolemic states including dehydration.Recommended as an initial solution for rehydration, for the supply of water and electrolytes in neonates and infants ; Used to supply or replenish water and electrolytes before, during and after surgery particularly in neonates and infants ; Indicated for the supply or replenishment of water and electrolytes in cases of possible potassium retention such as anuria, oliguria, hyperkalemia, and increased BUN, particularly in neonates and infants.
When not to Use
Do not use when : Congestive heart failure ; Renal failure ; Elevated blood glucose concentration.
PRECAUTIONS
Precaution
Care is required in patients with cardiac failure, renal failure and in cases where salt intake is restricted as the solution contains sodium chloride 1.8 grams/Liter.
WARNINGS
Warning 1
Care is required in diabetics.
Warning 2
Monitor E.C.G. continuously.
Warning 3
Frequently monitor blood pressure, pulse rate and respiratory rate.
ADDITIONAL INFORMATION
Pregnancy category
Always consult your physician before using any medicine.
Storage (YES/NO)
Store this medicine at room temperature, away from direct light and heat.
Related Products