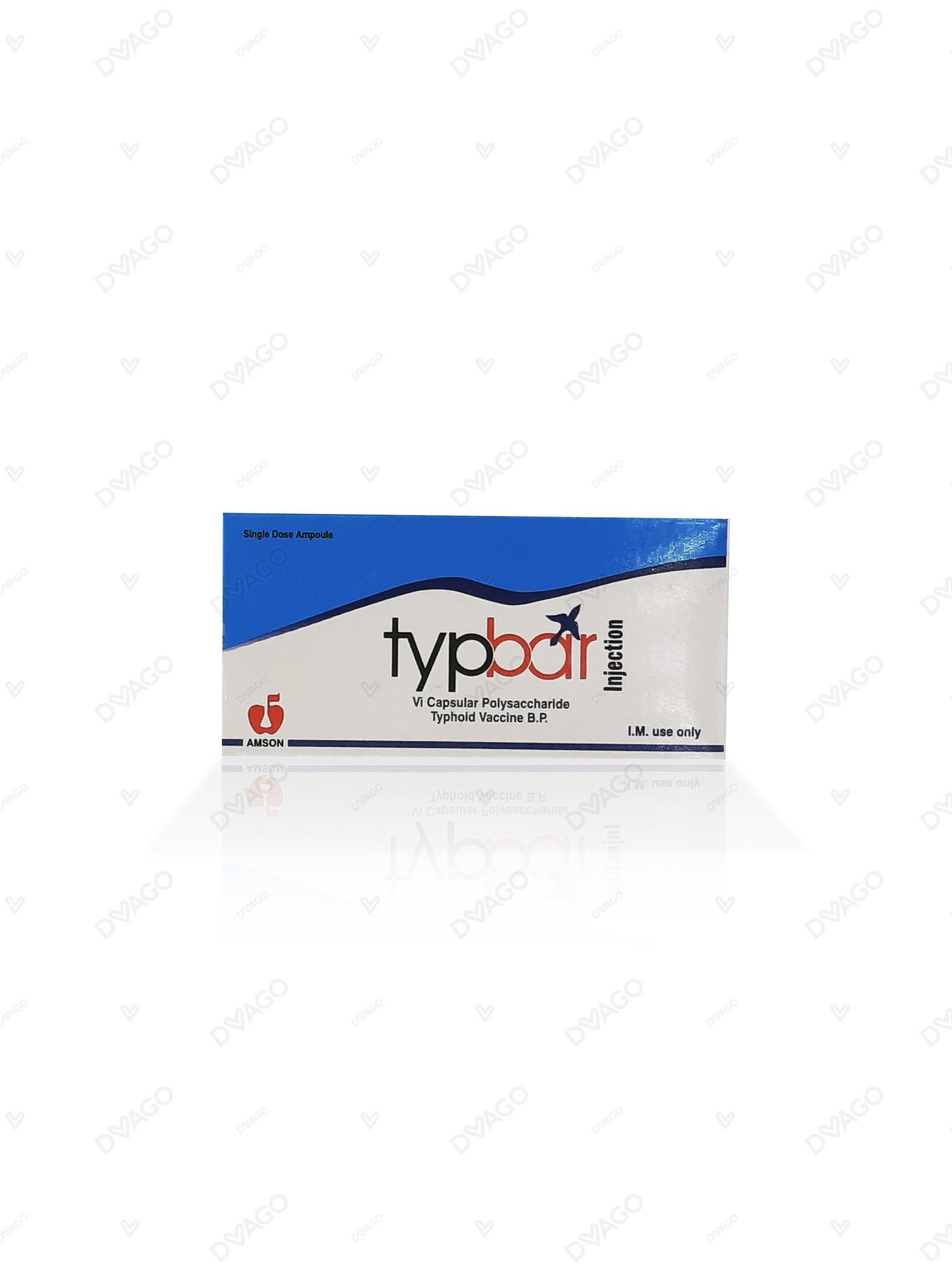 SPECIFICATION
Requires Prescription (YES/NO)
Yes
Generics
Typhoid Vi Polysaccharide Vaccine
How it works
This vaccine contains purified Vi capsular polysaccharide of Salmonella typhi (Ty2 strain). It confers significant protection against typhoid fever based on the production of measurable antibodies, predominantly of the IgG class. Immunity appears within 2 to 3 weeks after injection and lasts around 3 years.
USAGE AND SAFETY
Dosage
Typhoid Vi Polysaccharide Vaccine
Side Effects
• Local reaction around the injection site such as, pain or discomfort, tenderness, redness, or hard lump • headache • tiredness, weakness or fatigue • generally feeling unwell • decreased activity • raised temperature • aching muscles, muscle tenderness or weakness, not caused by exercise • nausea • vomiting • diarrhoea • stomach pains • joint pain • asthma • fainting
Drug Interactions
Do not mix this vaccine with any other vaccine or product in the same syringe or vial.
Indication
This vaccine helps to protect adults and children who are aged 2 years and over against typhoid fever .
When not to Use
Do not use this vaccine if you or your child is: • Allergic (hypersensitive) to Typhim Vi or any of its ingredients . • Allergic (hypersensitive) to formaldehyde or casein, which are used during vaccine production and may be present in small amounts .
PRECAUTIONS
Precaution
Vaccination must be postponed in case of febrile or acute disease. However, a disease with a low-grade fever should not usually be a reason to postpone vaccination.
WARNINGS
Warning 1
It is extremely important that the recipient, parent or guardian be questioned concerning any symptoms and/or signs of an adverse reaction after a previous dose of vaccine containing similar components.
Warning 2
Syncope (fainting) has been reported following vaccination with this medication . Procedures should be in place to prevent falling injury and manage syncopal reactions.
Warning 3
As with all injectable vaccines, it must be administered with caution to persons suffering from coagulation disorders or on anticoagulant therapy to avoid the risk of hematoma formation following an intramuscular administration.
ADDITIONAL INFORMATION
Pregnancy category
Always consult your physician before using any medicine.
Storage (YES/NO)
Store in a refrigerator (2°C–8°C). Do not Freeze .
Related Products