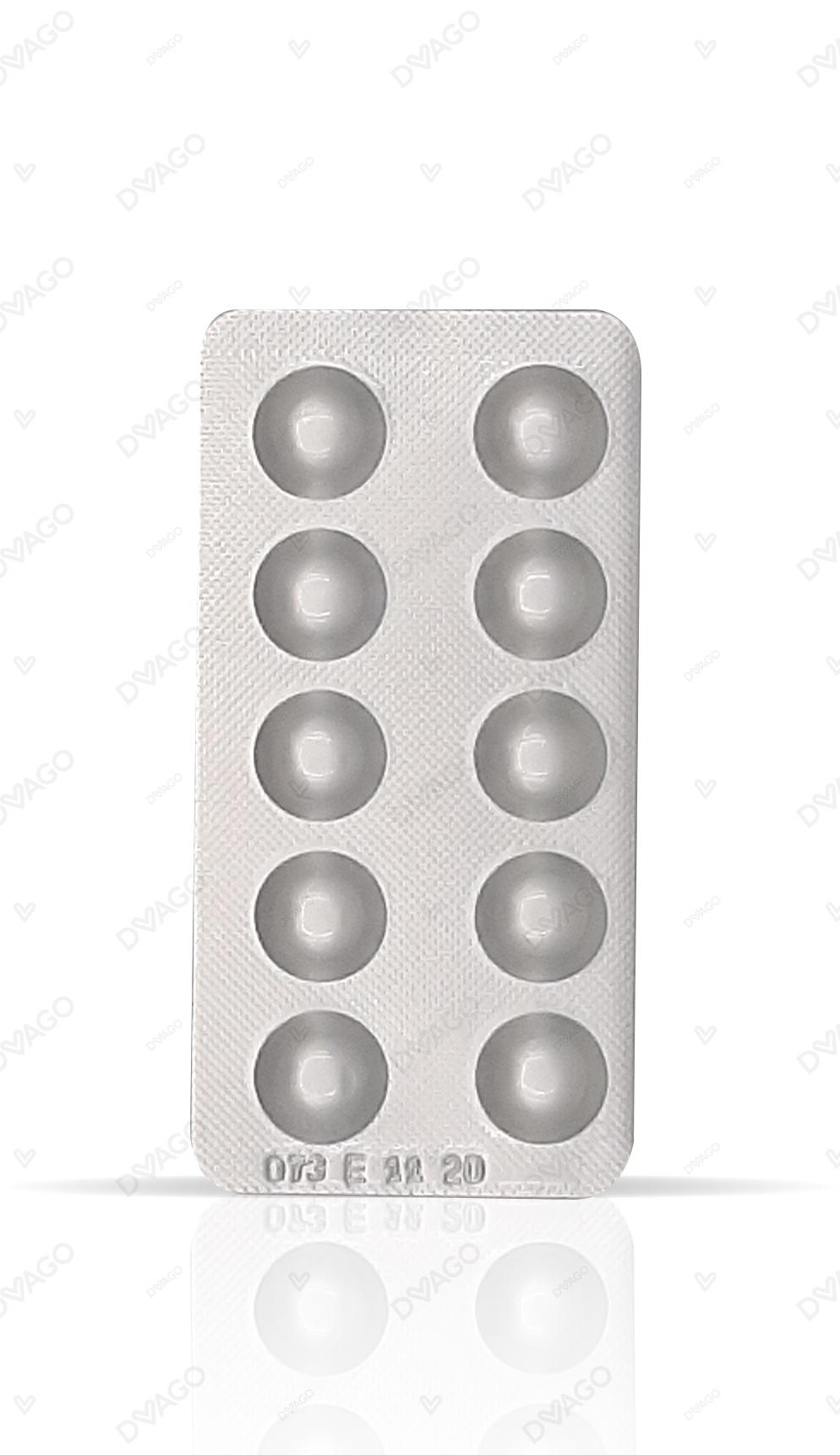 Xyster 3X10 Tablets
How it works
1. Mecobalamin is the one and only homologue of Vitamin B12 found in the brain that participates in transmethylation. Mecobalamin is well transported to nerve cell organelles than cyanocobalamin and plays the role of coenzyme in the synthesis of methionine from homocysteine. It is also involved in the synthesis of thymidine from deoxyuridine thus promoting nucleic acid protein synthesis.2. Mecobalamin normalizes axonal transport of skeletal protein in sciatic nerve cells. It exhibits neuropathologically and electrophysiologically inhibitory effects on nerve degeneration in neuropathies induced by drugs such as adriamycin, acrylamide and vincristine.
Description
XYSTER TAB 3X10'S
Requires Prescription (YES/NO)
Yes
Indication
Mecobalamin is indicated for the treatment of: 1. Peripheral neuropathies. 2. Megaloblastic anemia caused by vitamin B12 deficiency.
Side Effects
Generally mecobalamin is well tolerated. However a few side effects like GI discomfort (including anorexia, nausea or diarrhea) and rash may be seen.
When not to Use
Mecobalamin is contraindicated in patients who are hypersensitive to this drug or any component of this product or other B12 containing products.
Dosage
ORAL : Adults - 500mcg 3 times daily. Children : Not Recommended. INJ : Adults : Peripheral neuropathies : 1 amp by IM or IV inj three times a week. Megaloblastic anemia : 1 amp by IM or IV inj three times a wk. After two month 1 amp in a single administration at 1 to 3 month intervals for maintenance therapy. Children : Not Recommended. OR As directed by your physician.
Storage yes or /no
Store this medicine at room temperature, away from direct light and heat.
Precautions
Mecobalamin should not be used over a period of months if there is lack of satisfactory clinical response in patients with megaloblastic anemia probably due to vitamin B12 deficiency or with peripheral neuropathies.
Warning 1
Tell your doctor if you have ever had Leber's disease or other form of optic nerve damage.
Warning 2
Tell your doctor if you have an iron or folic acid deficiency.
Warning 3
Keep a list of all your medications with you and share the list with your doctor and pharmacist.
Pregnancy category
Always consult your physician before using any medicine.
Drug Interactions
Neomycin, aminosalicylic acid, H2-blockers and colchicine , oral contraceptives , parenteral chloramphenicol.
Suggestions