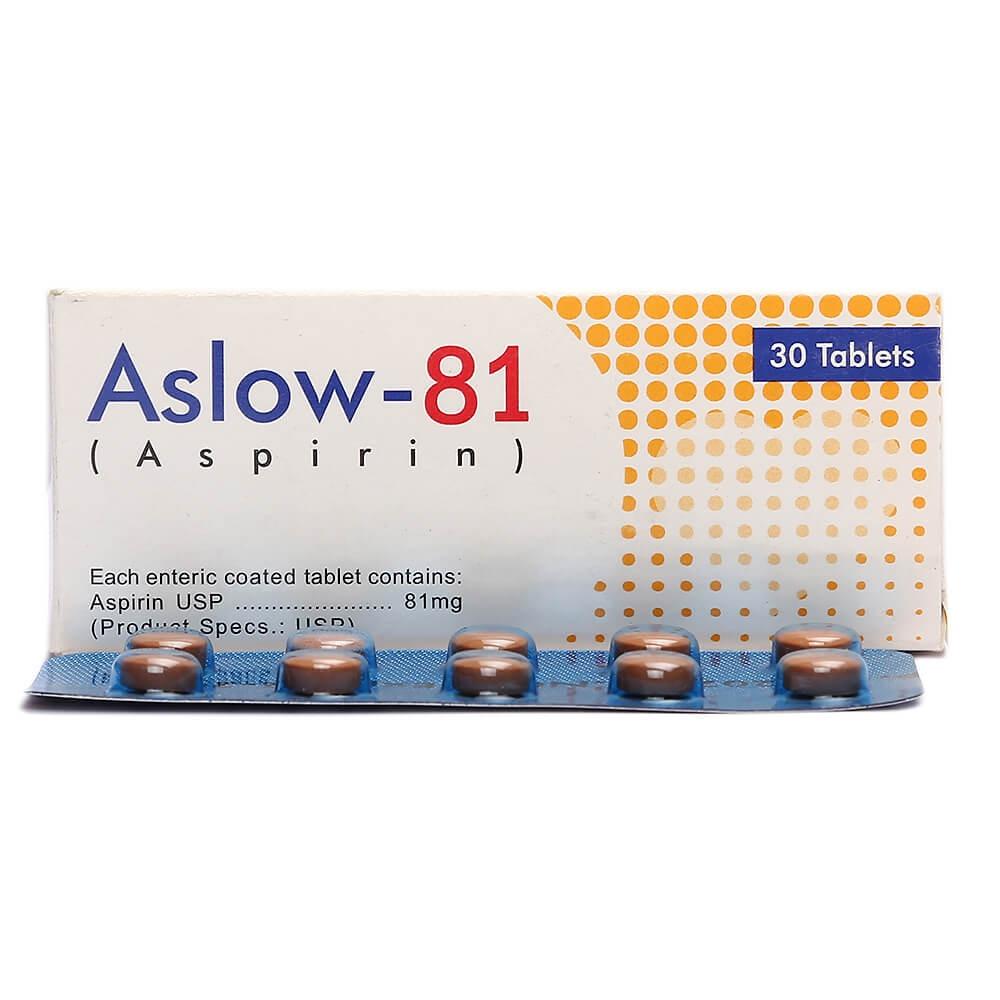 SPECIFICATION
Requires Prescription (YES/NO)
Yes
How it works
It is used to reduce the risk of a heart attack or stroke in patients who have a history of heart disease or stroke associated symptoms. This medicine works by preventing the formation of clots in the blood vessels. This medicine helps by making blood flow smoothly throughout the heart.It is also is used to reduce fever and mild to moderate pain from a headache, menstrual periods, cold, toothache, or muscle ache.
USAGE AND SAFETY
Side Effects
Bronchospsm , GI upset , allergic reactions , GI and other haemorrhage. Tinnitus , vertigo , confusion , increased bleeding.
Drug Interactions
Oral anticoagulants , Heparin , antiplatelet agents , fibrinolytics , NSAIDS , uricosuric agents , methotraxate , SSRIs , vanlafaxine , corticosteroids , acetazolamide , tacrolimus , antihypertensives.
Indication
For primary and secondary prevention of CV disease.
When not to Use
 Hypersensitivity to salicylic acid compounds or prostaglandin synthetase inhibitors (e.g. certain asthma patients who may suffer an attack or faint and certain patients who may suffer from bronchospasm, rhinitis and urticaria), or to any of the excipients.
PRECAUTIONS
Precaution
Aspirin is not recommended during menorrhagia where it may increase menstrual bleeding.
WARNINGS
Warning 1
This product belongs to a group of medicines which may impair fertility in women. This effect is reversible on stopping the medicine.
Warning 2
Stop taking this medicine and contact your doctor if you experience bleeding from the bowel or perforation of the bowel or ulceration associated with use of NSAIDs.
Warning 3
Do not use in the last 3 months of pregnancy and should be avoided during the first and second trimesters. Do not use if you are breast-feeding.
ADDITIONAL INFORMATION
Pregnancy category
Always consult your physician before using any medicine.
Storage (YES/NO)
Store this medicine at room temperature, away from direct light and heat.
Related Products